C

h

r

i

s

t

m

a

s

W

o

r

d

s

THE BIGGEST CHRISTMAS WORD RESOURCE ON THE WEB

Includes Winter Vocabulary

Hint: Better use all of these words often if you want Santa to find you. Somewhere within them, for sure, is found the meaning of Christmas.

© 2014-2020 Systemagic Productions

Find Kringly Christmas Adjectives below, in a Ring-ting-tinglingly fashion, find Christmas Adverbs here, and Welcoming Christmas Verbs at the bottom.

Christmas Nouns

Concrete (vs. abstract) nouns are in black.

Purple words could be both concrete and abstract nouns.

A. Abundance, Acceptance, Accommodation, Acquaintance, Action, Adeste Fideles, Adoration, Adornment, Adulation, Advent, Affability, Affection, Affinity, Agape, Agreeability, Agreeableness, Aid, Allegiance, Altruism, Altruist, Allure, Amenity, Amiableness, Amiability, Amity, Ampleness, Angel, Announcement, Anticipation, Antlers, Appeal, Appreciation, Array, Aroma, Artificial (Tree), Assistance, Assuagement, Atmosphere, Attraction

New Age Christianity

Due to Covid-19 related delays there's a good chance this print-on-demand publication won't arrive in time for Christmas 2020 gift giving.

B. Babe, Baby, Baking, Banquet, Bauble, Bazaar, Beard, Beautification, Beauty, Bedizenment, Beginning, Belief, Bell, Belonging, Bellyful Benedicite, Benediction,, Benefactor, Benefaction, Beneficence, Benevolence, Bestowal, Bethlehem, Birth, Birthplace, Blessedness, Blessing, Blitzen (Reindeer Trans: Lightning), Bonhomie, Boots, Bough, Bounteousness, Bountifulness, Bounty, Buoyancy, Bows, Box, Boxing Day, Broad-mindedness, Brother, Brotherhood/Brotherliness, Busyness, Buying

C. Calling Birds (4), Camel, Camaraderie, Candle, Candlelight, Candy, Candy Cane, Cap, Cards, Care, Caring, Carol, Caroller, Carolling, Carousel, Cathedral, Celebration, Celestial being, Centerpiece, Ceremony, Champion, Chapel, Charitableness, Charity, Charm, Cheer, Cheerfulness, Cheeriness, Cherub, Cherubim, Chestnuts, Child, Children, Chill, Chime, Chimney, Chocolates, Choir, Chorale, Chorister, Christ, Christ Child, Christian, Christianity, Christmas, Christmas Eve, Christmas Future/Past, Christmas Mass, Christmas Morning, Christmas Movie Releases, Christmastide, Church, Cindy-Lou Who, Tree, Cider, Cinnamon, Civility, Closeness, Coal, Cocoa, Cognizance, Cold, Comet (Reindeer), Comfort, Comity, Commotion, Communication, Community, Commercialisation, Commercialism, Companionability, Companionship, Company, Compassion, Condiments, Confections, Confelicity, Congeniality, Congenialness, Congregation, Connection, Contentment, Contribution, Consideration, Consumerism, Consumption, Convention, Convive, Conviviality, Cookies (& Milk for Santa), Cookery, Cooking, Cooperation, Cordiality, Correspondence, Cosiness, Crafts, Cranberries, Creation, Crèche, Chris Cringle, Crowds, Cuisine, Cupid (Reindeer), Customs

D. Dad, Dancer (Reindeer), Dasher (Reindeer), December, Decency, Décor, Decoration, Deed, Delectation, Delight, Delightfulness, Delivery, Deo, Desire, Devotedness, Devotion, Dickens, Dinner, Display, Divine messenger, Dolls, Dolly, Donations, Donkey, Donner (Reindeer [from Donder n. thunder German]), Donation, Donor, Dove, Dressing, Drinks, Drum, Drummer (Boy/Tin)

E. Earth, Eating, Ebenezer, Edification, Efforts, Eggnog, Elation, Elevation, Elf, Elves, Embellishment, Embrace, Emmanuel, Enchantment, Endearment, Enlightenment, Enjoyableness, Enjoyment, Enough, Entertaining, Entertainment, Enthrallment, Enthusiasm, Enticement, Enrichment, Epiphany, Essence, Eve, Events, Evergreen, Exaltation, Exchange, Excitement, Exhibit, Exhibition, Exhilaration, Expectancy, Expense, Extravagance, Exuberance, Exultation

F. Faith, Familiarity, Family, Father, Father Christmas, Favour, Feast, Feelings, Fellowship, Fest, Festival, Festivity, Figurines, Fir, Fire, Fireplace, Fireside, Firewood, Flash, Flavour, Flock, Flourish, Folklore, Fondness, Food, Forgiveness, Formalities, Fragrances, Frankincense, Fraternity, French Hens, Friend, Friendliness, Friendship, Frills, Frivolity, Frolic, Frost, Frosty the Snowman, Fruitcake, Fruitfulness, Fullness, Fun, Furbelow

G. Gabriel, Gaiety, Games, Garland, Garnish, Gathering, Geese-a-laying, Generations, Generosity, Geniality, Gentleness, Gift, Gift Card, Gingerbread (Cookie, Man, House), Giving, Gladness, Glass, Glee, Glitter, Globe, Gloria, Glorification, Gloves, Glow, God, Godliness, Gold (also Five Rings), Good, Good Cheer, Goodies, Good-naturedness, Goodness, Good will, Goose, Gospel, Grace, Graciousness, Gratefulness, Gratification, Gratitude, Gravy, Greenery, Greeting, Grinch, Guest

H. Ham, Happiness, Harmony, Heart, Hearth, Heaven, Help, Helper, Helping (assisting, food [seconds], hand), Helpfulness, Henosis, Herald, Heritage, Holiday, Holly, Holiness, Homage, Home, Home Cooking, Hope/Hopefulness, Hospitality, Host, Hot Chocolate, Hot Cider, Hubbub, Hug, Humaneness, Humanitarian, Humanitarianism, Humanity, Hustle-and-Bustle

I. Ice, Ice Castle, Ice Skates, Icicle, Illumination, Immanuel, Inclusion, Indulgence, Infant, Inn, Innocence, Interchange, Invitation, Involvement, Ivy

J. Jack Frost, Japanese Orange, Jerusalem, Jesus, Jingle Bells, Jollity, Joseph, Journey, Joy!, Joyfulness, Joyousness, Joviality, Jubilance, Jubilation

K. Kids, Kin, Kindness, Kind-heartedness, Kindliness, Kindred, King (Christ the…/Wenceslaus), Kings (Three/King-of…)

L. Ladies Dancing, Lamb, Lamb of God, Largesse, Laughter, Layout, Lenity, Letter (to Santa), Libation, Light-heartedness, Lights, List (Santa's/Shopping), Little One, Liveliness, Log, Longing, Lord, Lords-a-leaping, Love, Loved Ones, Luminosity, Lustre

M. Maids-a-milking, Magi, (Balthasar, Gaspar, Melchior), Magic, Magnanimity, Mail, Mandarin Orange, Manger, Mantle, Marvel, Mary, Max (Grinch's dog), Meal, Meaning, Meliorism, Memories, Memory, Mercy, Merriment, Merrymaking, Messiah, Milk (& Cookies for Santa), Mince pie, Minister, Miracle, Mirth, Mistletoe, Mittens, Mom, Money, Mood, Morality, Mother, Munificence, Music, Myrrh

N. Nascence/Nascency, Nativity, Naughtiness, Needles, Neighbourliness, Neonate, Nestling, Newborn, Niceness, Nicety, (Silent) Night, Nobleness, Noel, North Pole, Nostalgia, Nourishment, November, Nutcracker, Nutmeg, Nuts

Handbook for Goodness

New Age Christianity

Due to Covid-19 related delays there's a good chance this print-on-demand publication

won't arrive in time for Christmas 2020 gift giving.

O. Observance, Occasion, Offspring, Olive (The other reindeer), Omniety, Omnism, Origin, Ornaments, Ornamentation, Oven, Ox

P. Package, Pageant, Parade, Parcel, Parcel Post, Parish, Partridge, Party, Party Poppers, Patience, Peace (incl. Prince of...), Peacefulness, Pear Tree, Philanthropist, Philanthropy, Philoxenia, Phone Calls, Pickles, Pie, Piety, Pine Tree, Pinecone, Pipers Piping, Playthings, Pleasantness, Pleasure, Plenitude, Plenteousness, Plenty, Poinsettia, Polar Express, Positivity, Potato Chips, Potatoes (Baked/Mashed), Popcorn String, Prancer (Reindeer), Preoccupation, Preparation, Pretzels, Present, Presentation, Priest, Prince of Peace, Procinct, Production, Profusion, Protector, Pudding (Figgy/Plum), Punch, Purpose

Q. Qualtagh

Returning Home: The Meaning of Christmas

R. Ravishment, Reception, Recipience, Recipient, Reciprocation, Reciprocity, Redolence, Refreshments, Regalia, Regard, Reindeer, Rejoicing, Relations, Relatives, Relaxation, Religion, Relish, Repast, Respect, Rest, Revelry, Reverence, Reunion, Ribbon, Ritual, Rudolph

S. Sack, Saint Nicholas, Saint Nick, Sales, Santa, Santa Claus, Santa's Helpers, Santa's Little Helper, Santa's Workshop, Satiation, Satiety, Satisfaction, Saviour, Savouriness, Scarf, Scents, Scrooge, Scrumptiousness, Seals, Season, Seasoning, Season's Greetings, Seconds (Helpings), Secret Santa, Self-indulgence, Selflessness, Senses, Sensation, Sensitivity, Sentiment, Sharing, Shepherd, Shine, Shop, Shortbread (Cookie), Silence, Sincerity, Sister, Skate, Sled, Sleep, Sleeplessness, Sleigh, Sleigh bells, Smiles, Smiling, Snacks, Snow, Snow Angel, Snowball, Snowbound, Snowfall, Snowflake, Snow Globe, Snowman, Snugness, Social, Soft-heartedness, Sociability, Sodality, Song, Spangle, Sparkle, Spectacle, Spice, Spirit, Spread (dinner), Spruce, Stable, Star, Starlight, St. Nicholas, St. Nick, Stocking, Stocking Stuffer, Story, Stove, Strands, Stuffing, Suffisance, Sufficiency, Sugarplum, Surprise, Swans-a-swimming, Sweater, Sweetness, Sweet Potatoes, Sweets, Symbolism, Sympathy

T. Tanenbaum, Tantalization, Tenderness, Thanks, Thankfulness, Thaumatology, Theism, Theology, Thoughtfulness, Tidings (Glad/of Wonder & Joy), Tinkling, Tinsel, Tin Soldier, Throng, Tiny Tim, Titivation, Teddy Bear, Tenderheartedness, Toboggan, Togetherness, Tolerance, Toleration, Toy, Toyland, Tradition, (Toy) Train, Tranquility, Transport, Travel, Treasure, Treat, Tree (incl. Charlie Brown's), Trimming, Trinket, Trip, Trumpet, Trumpeters, Tucket, Turkey, Turtle Doves, T.V. Specials, Twinkling

U. Understanding, Undertaking, Unification, Unity, Universality, Unselfishness

V. Vacation, Value, Values, Veneration, Virgin, Virtue, Visit, Visitants, Visitation, Visitors, Vitality, Vivaciousness, Vivacity, Vixen (Reindeer), Vocalists, Volunteers

W. Walnuts, Warmth, Wassail, Welcome, Well-being, Wholesomeness, Whoville, Window Display, Wine, Winter, Winter solstice, Wintertide, Wintertime, Wise men, Wish, Wishes, Wonder, Wonderland, Wonderment, Workshop, World, Worship, Wrap, Wrapping, Wrapping Paper, Wreath

X. Xmas
Y. Youngsters, Yule, Yule log, Yuletide
Z. Zeal, Zest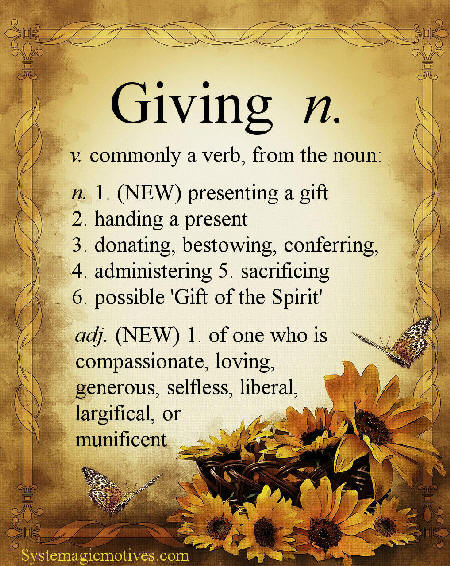 Giving can also be a Gift of the Spirit
A. Abiding, Abundant, Accepting, Accommodating, Accommodative, Adoring, Aesthetical, Affable, Agapeistic, Aglitter, Aglow, All Heart, Alluring, Ambrosial, Ample, Anamnestic, Angelic, Anointed, Anticipative, Appreciative, Aromatic, Arriving, Astral, Awaited, Awesome
B. Beauteous, Beautiful, Begotten, Beloved, Benefic, Benedictive, Benedictory, Beneficent, Blessed, Biblical, Big-hearted, Blustery, Born, Bounteous, Bountiful, Boxing, Bracing, Bright, Brilliant, Brotherly, Bucolic, Buoyant, Bustling, Busy
New Age Christianity
Due to Covid-19 related delays there's a good chance this print-on-demand publication
won't arrive in time for Christmas 2020 gift giving.
C. Candlelit, Candescent, Caring, Celebrated, Celebratory, Celestial, Chaplinesque, Charming, Cheerful, Cherished, Childlike, Chilly, Chocolate, Choral, Christian, Christmassy, Clinquant, Cold, Colourful, Comfortable, Comforting, Coming (Santa), Commodious, Commutual, Companionable, Compassionate, Confelicitous, Congenial, Considerate, Consonant, Contributive, Convivial, Cooked, Cooperative, Coruscant, Cozy, Crackerjack, Cultural
D. Dazzling, Dear, Decent, Decorated, Decorative, Delectable, Delicious, Delightful, Devotional, Dickensian, Divine, Dovelike, Doxological, Dynamic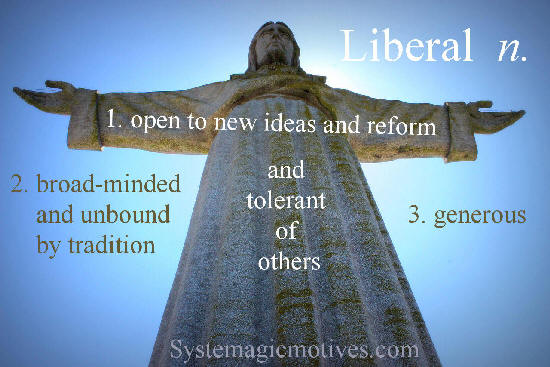 Divine Adjectives Divine Nouns
E. Eager, Eaten, Ecclesiastical, Ecumenical, Edible, Edified/Edifying, Effervescent, Effulgent, Elating, Eleemosynary, Elfin, Empathetic, Empyreal, Empyrean, Enchanting, Endearing, Enduring, Energizing, Engaging, Enjoyable, Enjoyed, Enlightening, Enlivening, Ennobling, Enriching, Enthralling, Enthusiastic, Enticing, Euphonic/Euphonious, Eventful, Evocative, Exalting, Excellent, Excelsis, Excited, Exciting, Exhilarating, Expensive, Exuberant, Exultant
F. Fabulous, Faithful, Familial, Familiar, Fancy, Fascinating, Festal, Festive, Filial, Five Golden…, Flamboyant, Flashy, Flavourful, Flourished, Food, Forbearant/Forbearing, Frabjous, Fragrant, Fraternal, Freezing, French (Two Hens), Friendly, Frolicsome, Frosty (also the Snowman), Fruitful, Full, Fulfilling, Fulgent, Fulgid, Fun
G. Galore, Garnished, Gay, Generous, Gift-wrapped, Giving, Gleaming, Glistening, Glistering, Glittering, Global, Glowing, Godly, Golden, Goodhearted, Good-natured, Gracious, Gratifying, Green, Gruntled, Gustatory
H. Haloed, Hallowed, Happy, Heartfelt, Heartening, Heartsome, Heavenly, Henotic, Helpful, Heralded, Holy, Holliday, Homemade, Homeward (also an adverb), Hopeful, Host, Humane, Humanistic, Humanitarian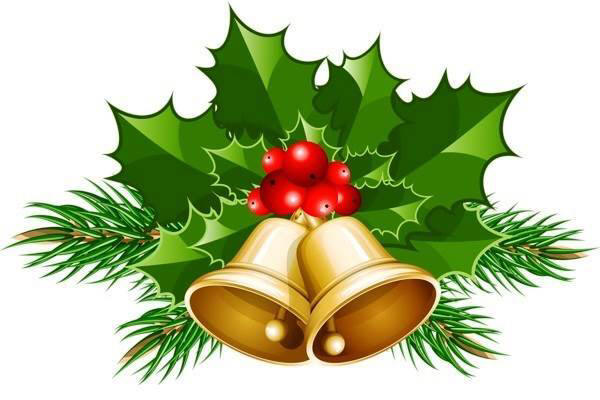 I. Icy, Idealistic, Illecebrous, Illuminated, Immaculate (conception), Imaginative, Immaculate, Inaurate, Incandescent, Indulgent, Indulging, Innocent, Inspiriting, Intemerate, Interactive, International, Intriguing, Invigorating, Inviting
J. Jiminy (...Christmas), Jingly, Jolly, Jovial, Joyful, Joyous, Jubilant
K. Kind, Kind-hearted, Kindly
L. Lambent, Largifical, Lautitious, Lavish, Lepid, Liberal, Liefly, Light, Light-hearted, Lively, Longanimous, Long-established, Long-standing, Lordly, Loved, Lovely, Loving, Lucent, Luciferous, Lucriferous, Luminous, Lustrous
M. Mabsoot, Magical, Magistral, Magnanimous, Marvellous, Meaningful, Melioristic, Mellifluous, Melodious, Merry, Memorable, Miraculous, Moral, Motivated, Motivating, Multicultural, Munificent, Musical, Mutual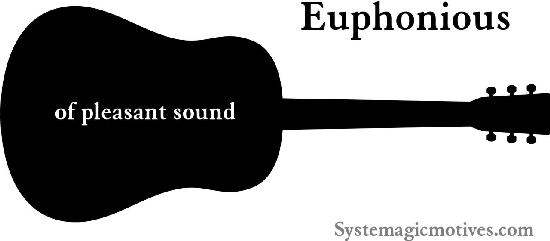 N. Nascent, Natal, Naughty, Near-to-one's-heart, Neighbourly, Nice, Nippy, Nocturnal, Nourishing, Nurturing
O. One-horse-open, Open-hearted, Ornamental, Overflowing, Overjoying
P. Pabulous, Pacific, Parental, Parthenian, Patient, Peaceable, Peaceful, Philanthropic, Philoxenial, Picturesque, Piquant, Playful, Pleasant, Pleasing, Pleasurable, Plenteous, Plentiful, Prayerful, Pretty, Preoccupied, Preoccupying, Prevenient, Procinct, Proleptic/Proleptical, Propitious
Q. Quiet
R. Recipient, Reciprocal, Red, Red & Green, Red-nosed, Redolent, Rejoicing, Rejuvenating, Relaxing, Religious, Resplendent, Restful, Revered, Rewarding, Riant, Rutilant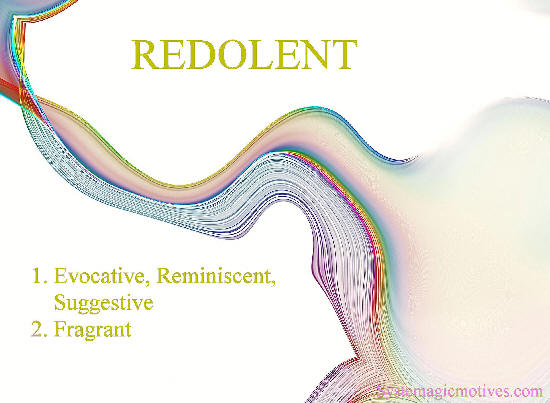 S. Sacred, Sapid, Saporific/Saporous, Satisfying, Savoury, Scintillating, Scintillescent, Scrumptious, Seasonal, Selcouth, Selfless, Sensate, Sensational, Sentimental, Seraphic, Sharing, Shining, Shiny, Shiny-eyed, Showy, Silent (Night), Sincere, Sisterly, Snowy, Sociable, Social, Soigne, Sparkling, Special, Spectacular, Splendent, Splendid, Splendorous, Spirited, Spiritual, Sprauncy, Starry, Stellar, Stuffed, Suaveloquent Sufficient, Sumptuous, Supercalifragilisticexpialidocious, Supernal, Surprised, Swaddling, Sweet, Symbolic
T. Tasty, Thankful, Thaumatological, Thoughtful, Time-honoured, Touching, Traditional, Traditive, Tranquil, Treasurable, Treasured, Trimmed, Triumphant, Trumpeting, Twinkling, Twinkly
U. Ugly (Christmas Sweater), Unifying, United, Universal, Unwrapped, Uplifting
V. Venerable, Vestal, Vibrant, Virtuous, Vivacious, Vivifying
W. Waiting, Warm, Warm-hearted, Welcome, Welcomed, Welcoming, Well-fed, Well-intentioned, Well-liked, Well-meaning, Well-received, Welsome, White (Christmas/Beard/Snow), Wholehearted, Wholesome, Wintertide, Wintertime, Wintry, Wonderful (incl. Life), Wondrous, Worldwide, Worshipful, Wrapped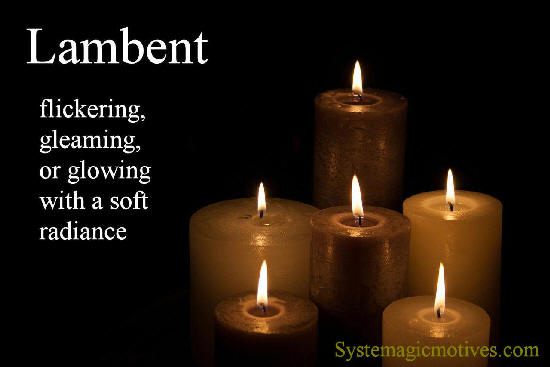 Y. Young-at-Heart, Yule, Yuletide
X. Xenial, Xenodocial
Z. Zazzy, Zestful, Zesty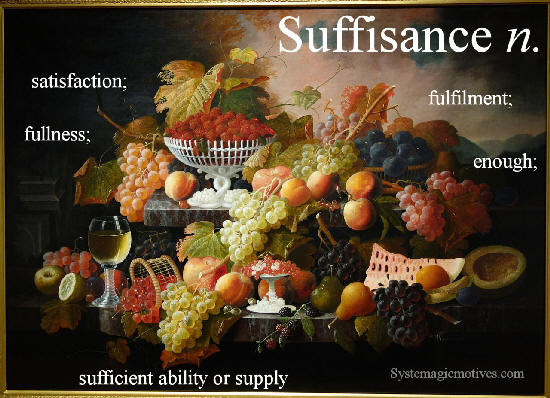 A. Abidingly, Abundantly, Acceptingly, Accommodatingly, Actively, Adorably, Adoringly, Affably, Affectionately, Agelessly, Agreeably, Altruistically, Amenably, Amiably, Amply, Amusingly, Angelically, Appetizingly, Appreciably, Appreciatively, Approachably, Appropriately, Approvingly, Ardently, Artistically, Attentively, Attractively, Authentically, Avidly, Awesomely
B. Beautifully, Beauteously, Befriendingly, Believably, Beneficently, Beneficially, Benevolently, Benignly, Blazingly, Blessedly, Blissfully, Blithely, Boisterously, Bounteously, Bountifully, Brightly, Brilliantly, Briskly, Brotherly, Buoyantly, Busily
C. Carefully, Caringly, Celestially, Charitably, Charmingly, Cheerfully, Clemently, Colourfully, Comfortably, Comfortingly, Communicatively, Compassionately, Compellingly, Completely, Congenially, Conscientiously, Consciously, Considerately, Consonantly, Constructively, Contently, Contemplatively, Contributively, Contently, Convivially, Cooperatively, Cordially, Courteously, Cosily
New Age Christianity
Due to Covid-19 related delays there's a good chance this print-on-demand publication
won't arrive in time for Christmas 2020 gift giving.
D. Dazzlingly, Dearly, Decently, Decorously, Deeply, Delectably, Delicately, Delightedly, Delightfully, Dependably, Deservingly, Desirably, Devotedly, Devoutly, Diligently, Disarmingly, Discerningly, Discretely, Distinctively, Diversely, Divinely, Dreamily
E. Eagerly, Ebulliently, Effervescently, Elaborately, Elatedly, Elatingly, Elegantly, Elevatingly, Enchantingly, Endearingly, Enduringly, Engagingly, Enjoyably, Enliveningly, Enrichingly, Entertainingly, Enthrallingly, Enthusiastically, Enticingly, Entrancingly, Equitably, Especially, Eternally, Ethically, Euphorically, Evenly, Evocatively, Exaltingly, Exceedingly, Excellently, Excellingly, Excitingly, Exhilaratingly, Expectantly, Expressively, Exquisitely, Extravagantly, Exuberantly, Exultantly, Exultingly
F. Fabulously, Faithfully, Fantastically, Felicitously, Festively, Finely, Flamboyantly, Flavourfully, Flourishingly, Fondly, Forever, Forgivingly, Formally, Fortuitously, Fortunately, Fraternally, Freely, Frolicsomely, Fruitfully, Fully, Fullfilingly
G. Gamefully, Gamesomely, Gaily, Generously, Genially, Gently, Genuinely, Gladly, Gleefully, Gloriously, Glowingly, Good-humouredly, Good-naturedly, Gracefully, Graciously, Grandly, Gratefully, Gratifyingly, Greatly
H. Happily, Hardily, Harmoniously, Heartily, Heavenly, Helpfully, High-spiritedly, Highly, Hopefully, Hospitably, Humanely, Humbly, Humorously
I. Ideally, Idealistically, Illuminatingly, Illustriously, Imaginatively, Immaculately, Impassionedly, Impeccably, Impressively, Indefatigably, Infinitely, Innocently, Insightfully, Inspiredly, Inspiringly, Intensely, Intimately, Invitingly, Irrepressibly, Irresistibly
J. Jauntily, Jazzily, Jestingly, Jocosely, Jocularly, Jovially, Joyfully, Joyously, Jubilantly
K. Kiddingly, Kindly, Kind-heartedly, Knowingly
L. Laughingly, Lavishly, Leniently, Liberally, Liberatingly, Lightly, Light-heartedly, Likably, Lively, Longingly, Lovably, Lovingly, Luminously, Lusciously, Lushly, Lustrously, Luxuriantly, Luxuriously
M. Magically, Magnanimously, Magnificently, Majestically, Marvellously, Maternally, Meaningfully, Measurably, Melodiously, Mellowly, Mercifully, Merrily, Meticulously, Mindfully, Miraculously, Mirthfully, Morally, Most deeply, Most fully, Most highly, Munificently, Musically, Mutually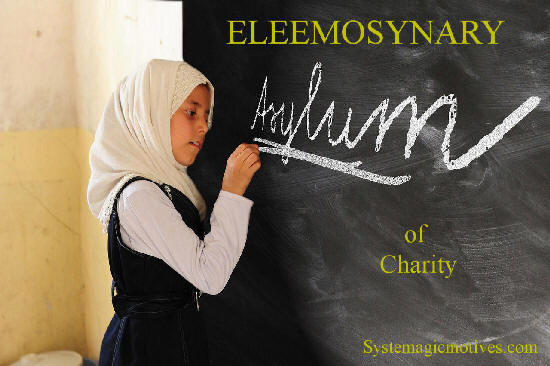 N. Neatly, Nicely, Nobly, Notably, Noticeably
O. Obligingly, Observantly, Openly, Openhandedly, Open-heartedly, Opportunely, Optimally, Optimistically, Opulently, Outstandingly
P. Pacifistically, Parentally, Paternally, Patiently, Peaceably, Peacefully, Perceptively, Personably, Philanthropically, Philosophically, Philoxenially, Picturesquely, Piously, Piquantly, Placidly, Playfully, Pleasantly, Pleasingly, Pleasurably, Politely, Popularly, Positively, Praiseworthily, Prayerfully, Preciously, Preparedly, Prodigiously, Prolifically, Promisingly, Prosperously, Proactively, Public-spiritedly, Purely
Q. Quaintly, Qualitatively, Quietly, Quintessentially
R. Radiantly, Readily, Receptively, Reciprocally, Reflectively, Remarkably, Resolutely, Resoundingly, Resourcefully, Respectfully, Resplendently, Restfully, Restively, Restoratively, Rewardingly, Reverently, Rhapsodically, Risibly, Robustly, Rollickingly, Rosily
S. Satisfactorily, Sanguinely, Scintillatingly, Scrumptiously, Scrupulously, Selflessly, Sensationally, Sensitively, Sentimentally, Serenely, Significantly, Simply, Sincerely, Skilfully, Smashingly, Smilingly, Sociably, Socially, Soft-heartedly, Softly, Soothingly, Specially, Spectacularly, Spiritedly, Spiritually, Splendidly, Splendiferously, Sportively, Stunningly, Stupendously, Sublimely, Substantially, Sufficiently, Sumptuously, Superabundantly, Superbly, Supportively, Supportingly, Surprisingly, Sweetly, Sympathetically, Synergistically
T. Tastefully, Tastily, Tenderly, Terrifically, Thankfully, Thoughtfully, Thrillingly, Tidily, Tirelessly, Touchingly, Traditionally, Transcendentally, Tranquilly, Tremendously, Triumphantly, Truly, Trustingly, Trustfully
U. Unconditionally, Understandingly, Universally, Unstoppably, Upbeat, Uprightly, Unselfishly
V. Venerably, Veraciously, Vibrantly, Vigilantly, Vigorously, Virtuously, Vitally, Visually, Vivaciously, Voluntarily
W. Warmly, Warm-heartedly, Well, Whole-heartedly, Wholesomely, Wholly, Willingly, With relish, Winningly, Wisely, Wonderfully, Wondrously
Y. Yearningly, Youthfully
Z. Zanily, with Zeal, Zealously, Zestfully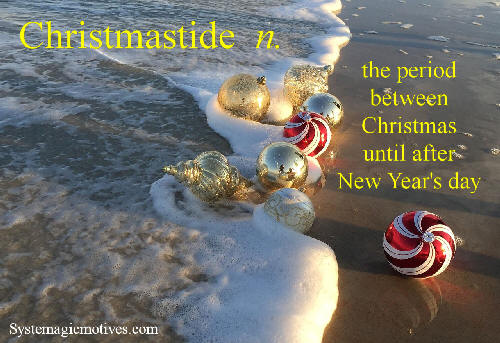 Christmas Verbs
Abiding, Accepting, Accommodating, Adoring, Adorning, Anticipating, Appreciating, Assisting, Awaiting, Baking, Beautifying, Bedizening, Bedecking, Belonging, Buying, Caring, Carolling, Celebrating, Comforting, Cooking, Decorating, Delighting, Desiring, Dining, Displaying, Drinking, Drumming, Eating, Edifying, Elating, Embellishing, Embracing, Enchanting, Endearing, Enlightening, Enlivening, Enriching, Enjoying, Entertaining, Enthralling, Exalting, Exchanging, Expecting, Feasting, Feeding, Feeling, Festooning, Filling, Flavouring, Flourishing, Freezing, Frolicking, Fulfilling, Gathering, Garnishing, Getting, Gift-giving, Gifting, Giving, Gleaming, Glistening, Glorifying, Glowing, Gracing, Gratifying, Helping, Heralding, Holidaying, Hoping, Hosting, Hugging, Illuminating, Imagining, Imbibing, Including, Indulging, Ingesting, Interacting, Intriguing, Invigorating, Inviting, Jingling, Journeying, Laughing, Lighting, Listing, Longing, Loving, Marvelling, Merrymaking, Ministering, Munching, Nibbling, Nourishing, Nurturing, Offering, Ornamenting, Packaging, Parceling, Partying, Paying, Piping, Playing, Pleasing, Posting, Praising, Praying, Preparing, Receiving, Rejoicing, Relaxing, Resting, Revelling, Revering, Roasting, Sating, Satiating, Satisfying, Sending, Serving, Sharing, Shining, Shipping, Shopping, Shovelling, Showing, Singing, Skating, Skiing, Sledding, Sleeping, Sleighing, Slicing, Snacking, Snowball fighting, Snuggling, Socializing, Spangling, Sparkling, Spending, Spicing, Sprucing, Storytelling, Stuffing, Surprising, Symbolizing, Sympathizing, Tasting, Thanking, Thronging, Titivated/Titivating Toasting (with drink / by fire), Tobogganing, Traveling, Treasuring, Treating, Trimming, Trinketing, Trumpeting, Understanding, Unifying, Unwrapping, Upholding, Uplifting, Vacationing, Valuing, Venerating, Visiting, Volunteering, Vivifying, Waiting, Warming, Wassailing, Welcoming, Wishing, Wondering, Worshiping, Wrapping, Wreathing
Hallelujah!
Tidings of Wonder and Joy!
Find positive Autumnal words in Thanksgiving and Spring words in the Easter list.
The Christmas Chronicles Christmas Words in Spanish
Positive Word of the Day Positive Links