The Universal Laws'
Law of...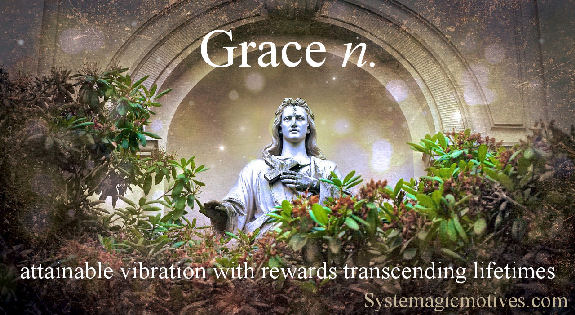 Noun
1. simple elegance or refinement of movement
2. courteous goodwill
Verb
to honour or credit by one's presence
*
Spiritual Grace is a growth, a vribration to be attained, and a like-begets-like phenomenon that comes from gently doing positive things for our fellow human beings. It can alleviate or eliminate Karma. If just recompense comes from a single, or the current, lifetime it's known as the Universal Law of Cause and Effect. Grace is a consequence of The Fruits of the Spirit and the vehicle for The Gifts of the Spirit.

The Universal Laws are at the heart of The Good Book