Digital Charity
Make Donations for Free
Games:
Play the game and sponsors donate the prize:

Free Rice

- Learn things that you always wanted to know while you play this quiz game donating rice to hungry people with each correct answer.

FREE EDUCATION FOR ALL

: Subjects include Foreign Languages, Geography, Human Anatomy, SAT preparation, Humanities, Chemistry, English Vocabulary or Grammar, or Math. Incorrect answers are repeatedly tutored until they're gotten right.




Free fully accredited University


Free Donate-per-Click Sites
Lists of charities and agencies that receive money from sponsors every time that you click:




Hunger & Poverty


Donate Bread (Click stylized Loaf)

Health

Donate Mammograms (Brazil, left side - pink rectangular button)

Polish Hearts
Education
Cambodian Education click 'Translate' to see options

Environment
Solar Energy

Clean Your Country

Plant an Oak Tree

Forest Watch (Click STOP)

Ecology Fund (Many Clicks)
A Click for the Forest (Sweden)
Brother SDGs Story (One click per visit)
Animals
Donate Pet Foods & Cat Litter (Answer Trivia Questions)
Dog Food (Click metal bowl)
Clic Animaux Help Multiple Animals
GreaterGood Network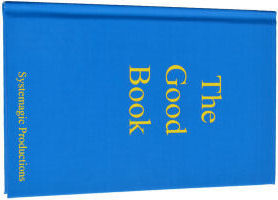 Everything Good about Everything Good
Pay Per Search Engines

Ecosia - Searches save Rainforest

Goodsearch

- Search & Shopping donate to charities of your choice (US Charities)

Everyclick

- Searches donate to charities of your choice (UK charities)




How to be Good in every way and more
A Great Page to Bookmark; visit again and turn all the brown links green.
*
*