The Fruits of the Spirit
(See the Gifts of the Spirit below)
"It isn't the great things... It is just being kind, just being gentle, just being patient...."
- Edgar Cayce 416-7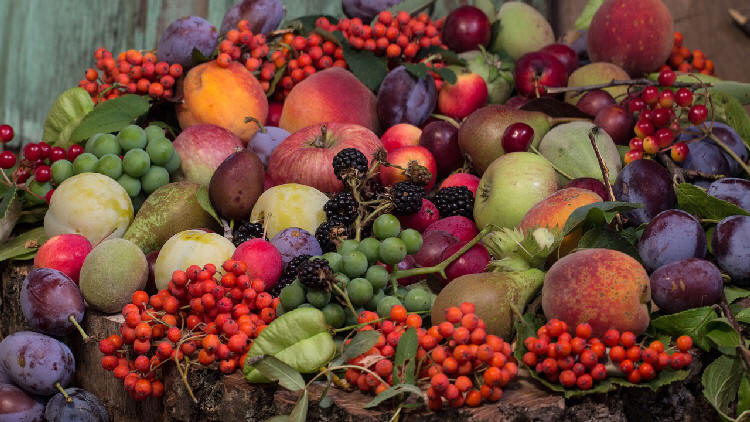 Edgar Cayce stated that the ways of man are via power whereas the ways of God are via the "Fruits of the Spirit". These are consistent with the biblical 'Meek inheriting the Earth' idiom and with the eastern 'Seva' concept. They are:
Brothe

rly Love
Compassion
Fellowship
Friendship
Gentleness
Hope
Joy
Kindness
Long-suffering
Love
Nobleness
Obedience
Patience
Peace
Self-sacrifice
Tolerance
Truth
In addition to these Goodness, Faith, Meekness, Self-control, and Temperance are also mentioned in Galatians 5:22-23
Hope/Certainty, Joy, Love, and Peace are also among the energising, oh-so-desirable, and sought-after Positive Emotions.
The Spiritual Incentives
The Gifts of the Spirit
The Fruits of the Spirit are The Universal Laws personally applied. When the Universal Laws are sufficiently realized they become the Gifts of the Spirit. These are highly personalized and can be Spirit Communication, Healing Ability, and Prophetic Ability as well as Faith that moves mountains and other miraculous powers. They can also be increased ability with more familiar talents such as:
Knowledge Wisdom Serving Teaching Encouraging
Giving/Helping Leading/Administrating Diligently Showing Mercy Cheerfully,
and myriads of other things.
In addition to these the Workings of Miracles, Different Kinds of Tongues, and Interpretation of Tongues are also mentioned in 1 Corinthians 12.
All of these are accompanied by love.
The Nature of Good The Positive Emotions